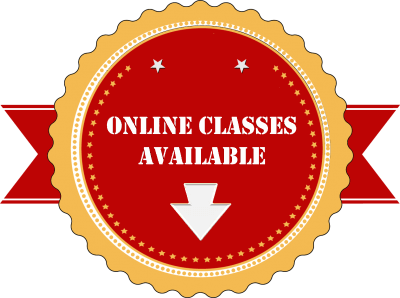 For Outstation Students, we are having online project classes both technical and coding using net-meeting software
For details, Call: 9886692401/9845166723
DHS Informatics providing latest 2021 -2022 IEEE projects on Robotics projects for the final year engineering students. DHS Informatics trains all students in Blockchain techniques to develop their project with good idea what they need to submit in college to get good marks. DHS Informatics offers placement training in Robotics at Bangalore and the program name is OJT – On Job Training, job seekers as well as final year college students can join in this placement training program and job opportunities in their dream IT companies. We are providing IEEE projects for B.E / B.TECH, M.TECH, MCA, BCA, DIPLOMA students from more than two decades.
Python Final year CSE projects in Bangalore
IEEE ROBOTICS PROJECTS (2020 -2021)
| S.NO | ROBOTICS BASED PROJECTS LIST | SYNOPSIS |
| --- | --- | --- |
| 1 | DESIGN AND IMPLEMENTATION OF PICK AND PLACE ROBOT USING VOICE & GESTURE RECOGNITION | |
| 2 | ROBOTIC SPEED BUMPS IN SWEDEN MAY BE THE ANSWER TO RECKLESS DRIVING | |
| 3 | DEVELOPMENT OF DATA ACQUISITION ROBOT FOR TOXIC ENVIROMENTAL MONITORING USING WSN – KROTO FINDER | |
| 4 | FABRICATION OF AUTOMATIC WASTE SEPERATION MODEL | |
| 5 | A ROBOT THAT APPROACHES PEDESTRIANS | |
| 6 | LIVE HUMAN DETECTING ROBOT FOR EARTHQUAKE RESCUE OPERATION USING GSM AND GPS | |
| 7 | SMART PHONE OPERATED MULTIPURPOSE AGRICULTURAL ROBOTIC VEHICLE – AGRIBOT | |
| 8 | LOWER LIMB POWERED EXOSKELETON FOR PARAPLEGIC PEOPLE ASSISTING IN THEIR WALKING AUGMENTATION USING FLEX SENSOR AND ACCELEROMETER | |
| 9 | DEVELOPMENT OF HAPTIC ROBOTIC ARM USING FLEX SENSOR AND ACCELEROMETER | |
| 10 | PC CONTROLELD UNMANNED FIGHTER (WAR TANKER OR HELICOPTER) | |
| 11 | KROTO FINDER | |
| 12 | HAPTIC ROBOTIC ARM | |
| 13 | QUAD HELICOPTER | |
| 14 | PC BASED SMALL UNIT UNMANNED VEHICLE FOR TODAY'S ARMY | |
| 15 | LIINE FOLLOWING ROBOT WITH FORK LIFT | |
| 16 | WALL PAINTING ROBOT | |
| 17 | WHITE BOARD CLEANING ROBOT | |
| 18 | INTELLEGENT COMBACT ROBOT FOR MILITARY OPERATIONS | |
| 19 | OBJECT AVOIDING ROBOT USING ULTRASONIC SENSOR | |
| 20 | AUTOMATIC VOICE PRONOUNCEMENT BASED ROBOT FIRE PSYCHOANALYTIC SYSTEM | |
| 21 | CELL PHONE OPERATED LAND ROVER | |
| 22 | LIGHT/LINE AND DTMF SIGNAL FOLLOWING INTELLEGENT ROBOT | |
| 23 | AUTO GUIDED VEHICAL WITH MATERIAL HANDLING AND OBSTACLE DETECTION | |
| 24 | CONTROLLING ROBOTIC ARM WITH ETHERNET | |
| 25 | FLEX SENSOR OPERATED ROBOTIC ARM | |
| 26 | STAIRCASE CLIMBING ROBOT | |
| 27 | WALK AND TALK ROBOT | |
| 28 | ROPE CLIMBING ROBO WITH SURVAILLANCE CAPABILITY | |
| 29 | LAND MINE DETECTING ROBOTIC VEHICLE | |
| 30 | OBSTACLE AVOIDANCE ROBOTIC VEHICLE | |
| 31 | EMBEDDED INTELLIGENT CAPABILITY OF A MODULAR ROBOTIC SYSTEM | |
| 32 | FIRE EXTINGUISING OR FIRE FIGHTING ROBOTIC VEHICLE WITH RF TECHNOLOGY | |
| 33 | MULTIPLE INTERFACE SECURITY ROBOT | |
| 34 | DEVELOPMENT OF AUTOMATIC WASTE SEGREGGATOR | |
| 35 | PIPE INSPECTION ROBOT | |
| 36 | AUTOMATIC VOICE ANNOUNCEMENT BASED ROBOT FIRE ANALYSIS SYSTEM | |
| 37 | WHEEL CHAIR FOR DISABLED PERSON USING ROBOT | |
| 38 | IVRS SYSTEM BASED MOBILE CONTROLLING ROBOT | |
| 39 | SPY ROBOT WITH BOMB DETECTION AND IMAGE MONITORING | |
| 40 | INDUSTRIAL HAZARDOUS GAS LEAKAGE DETECTION AND INFORMATION SYSTEM USING INTELLIGENT ROBOT | |
| 41 | 3 – AXIS CONTROLLED ROBOT | |
| 42 | IMAGE / VIDEO CAPTURING AND PC TELECASTING ROBOT | |
| 43 | SOLAR OPERATED ROBOT | |
| 44 | DESIGN AND DEVELOPMENT OF OBSTACLE SENSING AND OBJECT GUIDING ROBOT | |
| 45 | ROBOTIC ARM CONTROL THROUGH INTERNET OR LAN FOR PATIENT SURGERY | |
DHS Informatics believes in students' stratification, we first brief the students about the technologies and type of Robotics projects and other domain projects. After complete concept explanation of the IEEE Robotics projects, students are allowed to choose more than one IEEE Robotics projects for functionality details. Even students can pick one project topic from Robotics and another two from other domains like Robotics, image process, information forensic, big data, and Robotics, block chain etc. DHS Informatics is a pioneer institute in Bangalore / Bengaluru; we are supporting project works for other institute all over India. We are the leading final year project centre in Bangalore / Bengaluru and having office in five different main locations Jayanagar, Yelahanka, Vijayanagar, RT Nagar & Indiranagar.
We allow the ECE, CSE, ISE final year students to use the lab and assist them in project development work; even we encourage students to get their own idea to develop their final year projects for their college submission.
DHS Informatics first train students on project related topics then students are entering into practical sessions. We have well equipped lab set-up, experienced faculties those who are working in our client projects and friendly student coordinator to assist the students in their college project works.
We appreciated by students for our Latest IEEE projects & concepts on final year Robotics projects for ECE, CSE, and ISE departments.
Latest IEEE 2020 – 2021 projects on Robotics with real time concepts which are implemented using Java, MATLAB, and NS2 with innovative ideas. Final year students of computer Robotics, computer science, information science, electronics and communication can contact our corporate office located at Jayanagar, Bangalore for Robotics project details.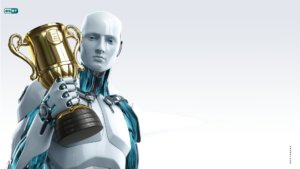 A robot is a reprogrammable, multifunctional manipulator designed to move material, parts, tools or specialized devices through variable programmed motions for the performance of a variety of task.
It is the branch of engineering and science that includes mechanical engineering, electrical engineering, computer science, and others. Robotics deals with the design, construction, operation, and use of robots as well as computer systems for their control, sensory feedback, and information processing.
In the field of agriculture, various operations for handling heavy material are performed. For example, in vegetable cropping, workers should handle heavy vegetables in the harvest season.
what exactly is a robot?
It is a system that contains sensors, control systems, manipulators, power supplies and software all working together to perform a task. Designing, building, programming and testing a robots is a combination of physics, mechanical engineering, electrical engineering, structural engineering, mathematics and computing.
In some cases biology, medicine, chemistry might also be involved. A study of robotics means that students are actively engaged with all of these disciplines in a deeply problem-posing problem-solving environment.
As strange as it might seem, there really is no standard definition for a robot. However, there are some essential characteristics that a robot must have and this might help you to decide what is and what is not a robot. It will also help you to decide what features you will need to build into a machine before it can count as a robot.
A robot has these essential characteristics
Sensing First of all your robot would have to be able to sense its surroundings. It would do this in ways that are not unsimilar to the way that you sense your surroundings. Giving your robot sensors: light sensors (eyes), touch and pressure sensors (hands), chemical sensors (nose), hearing and sonar sensors (ears), and taste sensors (tongue) will give your robot awareness of its environment
Movement A robot needs to be able to move around its environment. Whether rolling on wheels, walking on legs or propelling by thrusters a robot needs to be able to move. To count as a robot either the whole robot moves, like the Sojourner or just parts of the robot moves
Energy A robot needs to be able to power itself. A robot might be solar powered, electrically powered, battery powered. The way your robot gets its energy will depend on what your robot needs to do.
• Intelligence A robot needs some kind of "smarts." This is where programming enters the pictures. A programmer is the person who gives the robot its 'smarts.' The robot will have to have some way to receive the program so that it knows what it is to do.
Robotics Design Process
Defining the Problem
identifying the purpose of a construction
identifying specific requirements
Researching and Designing
gathering information
identifying specific details of the design which must be satisfied
identifying possible and alternative design solutions
planning and designing a appropriate structure which includes drawings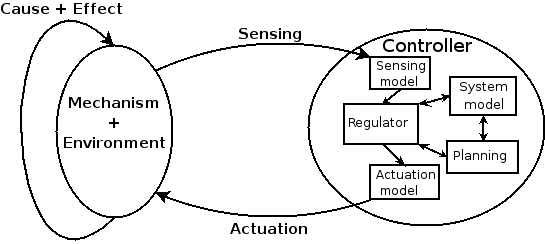 Gathering Information
| | |
| --- | --- |
| 1.What is the practical function of the design? (What must my robot do?) | A design's practical functions can include: |
movement How will the robot move within its environment? If it were put in a different environment, would it still be able to move within this new space?
manipulation How will the robot move or manipulate other objects within its environment? Can a single robot move or manipulate more than one kind of object?
energy How is the robot powered? Can it have more than one energy source?
intelligence How does the robot "think?" What does it mean to say that a robot "thinks?"
sensing How will my robot "know" or figure out what's in its environment? If it were put in a different environment, would it be able to figure out this new environment
2. What part does appearance (shape and form, surface texture, colour, etc.) play in the design's function? What does the robot look like? Is there a reason for it to look as it does?
Shape and form are important to a design's aesthetic qualities, ergonomics, strength, stability, rigidity, safety
Surface texture, finish and colour can be appropriate to a design's:aesthetic qualities, mechanical, optical and thermal properties, durability, etc.
3. What materials are suitable for the design?
The properties of a material will determine its suitability for a design. For our work with robotics we have chosen to work with LegoT™. However, there are many different types of materials that can be and are used in the construction of robots.
strength, hardness, toughness, density
durability
and the aesthetic qualities determined by colour, surface texture, pattern, etc.
The materials cost and availability are also important factors.4. What construction methods are appropriate to the design?
Construction techniques fall into the categories of:
cutting and shaping
fabrication – the assembly of the parts using screws, bolts, glues, solder, etc
moulding – by the application of a force on the material
casting – using a mould to form the shape of a solidifying material
A particular material can only be worked in a limited number of ways. The method of construction therefore will be determined by the chosen material, the availability of manufacturing facilities, the skills of the work force and the production costs.5. What are the likely social and environmental effects of the design?
The manufacture, use and disposal of any product will have both beneficial and detrimental effects upon people, wildlife and the environment.
The designer therefore, has an enormous responsibility to consider very carefully the potential effects of any new design. This will include: health and safety factors, noise, smell, pollution, etc.
Gathering information can involve reading, listening, conducting interviews and observing.
A specification is a detailed description of the problem to be solved. It should 'spell out' exactly what the design must achieve.
Creating a Prototype
testing the design
troubleshooting the design
You should ideally think of at least three different ways to solve the problem before you concentrate on any one in particular. Sketches and notes are required at this stage. You can also create prototypes using lego for this step. Once you have created a lego prototype, take a digital picture of it. Print out the picture and jot your notes below the picture in your log book. Once you have settled on one solution, go back over the list of specifications you have made. Make sure that each specification is satisfied.
Construction work can now begin
Programming and Testing your Robot
Now it is time to program your robot. This can be achieved in many different ways. Use can achieve rudimentary intelligence in your robot by using only relays, potentiometers, bump switches and some discrete components. You can increase complexity in intelligence in your robot by adding more sensors and continuing in the same vein of using hardwired logic. By introducing a more sophisticated control element, the microprocessor, you introduce a significant new tool in solving the robot control problem.
Once you have written your program and downloaded into the RCX brick using the Infrared Sender, it is time to test your robot to see if it truly does what you want it to do.
Evaluating your Robot
evaluate the design
evaluate the planning process
As building and programming work progresses, and the design begins to take shape, you will automatically carry out tests on the design. You will also need to complete systems tests at various stages of the construction. If any of the tests show that you have failure in a joint, or that part of your structure is not meeting specifications, then you will have to make modifications in your plan.
DEVELOPMENT OF ANDROID BASED GENERAL PURPOSE ATONOMOUS MOBILE ROBOT FOR AGRICULTURURAL USAGE – AGRIBOT
This robotic vehicle is an agricultural machine of a considerable power and great soil clearing capacity. This multipurpose system gives an advance method to sow, plow, water and cut the crops with minimum man power and labor making it an efficient vehicle.
The machine will cultivate the farm by considering particular rows and specific column at fixed distance depending on crop. Moreover the vehicle can be controlled through Bluetooth medium using a Android smart phone. The whole process calculation, processing, monitoring are designed with motors & components interfaced with microcontroller.
DEVELOPMENT OF DATA ACQUISITION ROBOT FOR TOXIC ENVIROMENTAL MONITORING USING WSN – KROTO FINDER
This project is mainly implemented for industrial applications. Mainly for detecting the damages inside the oil pipe that cannot be detected by human beings. Kroto is the Greek word meaning to crack. Inside the pipe, there is very heavy temperature, pressure and toxic gases.
So we are implementing a robot that have a camera, temperature sensor, pressure sensor etc which is used to detect the crack and conditions inside the pipe. This data from all the high precision sensors will be transmitted using ZIGBEE protocol from the robot to the control station. The robot incorporates a wireless camera and the data from the cam is transmitted to the frontend Visual studio.
DESIGN AND DEVELOPMENT OF ANDROID CONTROLLED SMALL UNIT UNMANNED VEHICLE FOR TODAY'S ARMY
Nowadays robots play an important role in human beings day-to-day life. And Life is very important. Soldiers form the backbone for their country and they are very precious gem to their country. So soldier's life becomes more valuable. So here is a project which performs the functions of a soldier like firing, walking into the field. With the help of sensors and wireless camera the robots acts as a soldier and the commands are given to the robot through android app.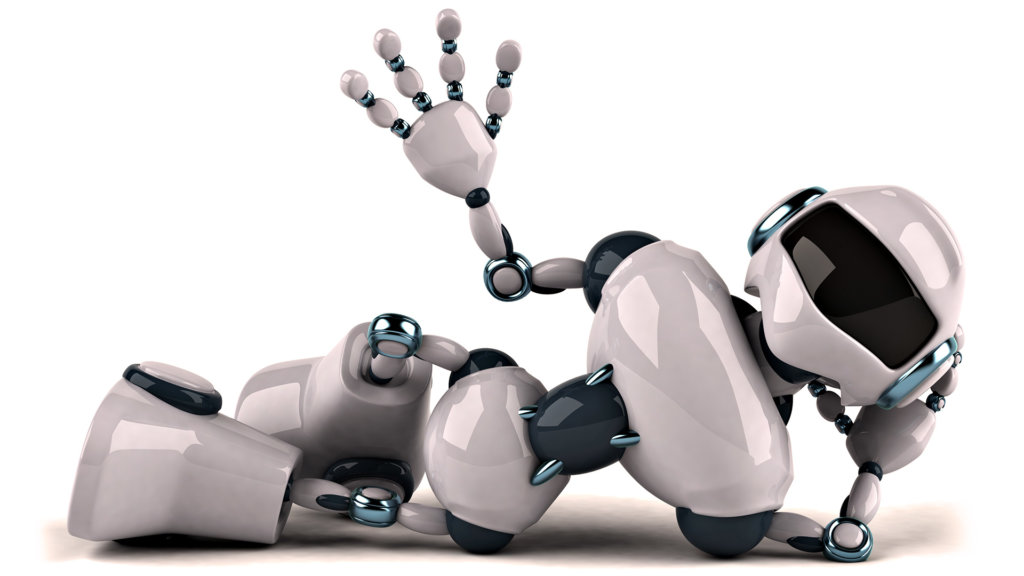 IEEE projects for CSE final year 2021-2022

Java Final year CSE projects in Bangalore
MatLab Final year CSE projects in Bangalore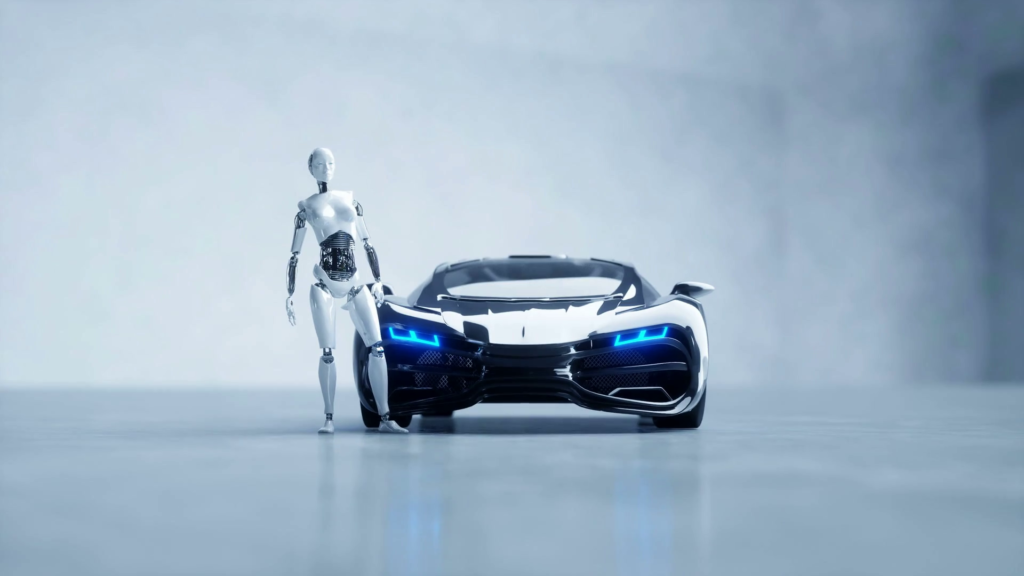 Embedded Final year CSE projects in Bangalore
Android Final year CSE projects in Bangalore