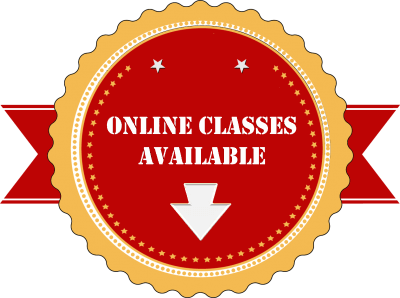 For Outstation Students, we are having online project classes both technical and coding using net-meeting software
For details, Call: 9886692401/9845166723
DHS Informatics providing latest 2021 – 2022 IEEE projects on Wireless Communication projects for the final year engineering students. DHS Informatics trains all students in Wireless Communication techniques to develop their project with good idea what they need to submit in college to get good marks. DHS Informatics offers placement training in Wireless Communication at Bangalore and the program name is OJT – On Job Training, job seekers as well as final year college students can join in this placement training program and job opportunities in their dream IT companies. We are providing IEEE projects for B.E / B.TECH, M.TECH, MCA, BCA, DIPLOMA students from more than two decades.
IEEE WIRELESS COMMUNICATION  PROJECTS (2021 -2022)
| S.NO | WIRELESS COMMUNICATION BASED PROJECTS | SYNOPSIS |
| --- | --- | --- |
| 1 | OFFLINE MONITORING OF ADVERTISEMENT WORDINGS USING GSM AND GPS WITH LASER SECURITY SYSTEM | |
| 2 | GPS MAP USING REAL GPS RECEIVER WITH LICENSE FOR DEFENSE | |
| 3 | SOLDIER TRACKING SYSTEM USING GPS AND GSM MODEM | |
| 4 | GSM BASED ON LINE TOLL FEE PAYMENT SYSTEM | |
| 5 | ON LINE VEHICLE ACCIDENT REPORTER (GSM AND GPS) | |
| 6 | GPS BASED STATION ANNOUNCEMENT SYSTEM FOR RAILWAY NETWORKS GPS BASED ON-LINE VEHICLE TRACKING SYSTEM | |
| 7 | ANTI-COLLISION SYSTEM IN RAILWAY USING GSM AND GPS | |
| 8 | WEB BASED VEHICLE REMOTE CONTROL USING GSM/GPRS I.E..VERY ADVANCED SYSTEM FOR DEVELOPMENT USING MICRO CONTROLLER AND GPRS TECHNOLOGY. | |
| 9 | ACCIDENT IDENTIFICATION USING GPS AND SEND SMS THROUGH GSM TO A MOBILE | |
| 10 | LIVE HUMAN DETECTION AND TRACKING USING GPS AND SEND SMS THROUGH GSM TO A MOBILE | |
| 11 | GSM BASED HEALTH CARE SYSTEM WITH HEART BEAT, GLUCOSE, TEMPERATURE MONITORING. | |
| 12 | GSM BASED SECURITY SYSTEM WITH GAS LEAKAGE IDENTIFICATION AND THEFT CONTROLING | |
| 13 | GREEN HOUSE MONITORING SYSTEM | |
| 14 | GSM BASED WIRELESS NOTICE BOARD | |
| 15 | MEDIBLACK BOX | |
| 16 | SMS BASED DEVICE CONTROL USING GSM MODEM (LIGHT, FAN,MOTOR Etc.) | |
| 17 | GAPS VEHICLE THEFT IDENTIFICATION AND TRACKING AND CONTROL SYSTEM | |
| 18 | GSM BASED WIRELESS HOME APPLIANCES MONITORING & CONTROL SYSTEM (LIGHT, FAN,MOTOR Etc.) | |
| 19 | HIGHWAY VEHICLE TRAFFIC MONITOR USING GSM | |
| 20 | HOME SECURITY SYSTEM WITH AUTO DIALING (MISSED CALL OR SMS ALERT USING GSM MODEM) | |
| 21 | AUTOMATED GSM BASED ELECTRICITY BILLING AND CUT OFF SYSTEM. | |
| 22 | DATA TRANSFER FOR ADVERTISEMENT DISPLAY OR NOTICE BOARD USING GSM. | |
| 23 | MULTI PURPOSE SECURITY SYSTEM USING GSM | |
| 24 | INTELLIGENT RF SECURITY SYSTEM FOR BANKS WITH GSM MODEM & SENSORS | |
| 25 | REMOTE BILLING OF ENERGY METER OR WATER METER USING GSM MODEM | |
| 26 | TRACKING GOT-STAMP PAPER AND AUTOMATION USING GSM MODEM | |
| 27 | REAL ECG MACHINE FOR DOCTORS WITH DATA TRANSMISSION THROUGH GSM MODEM | |
| 28 | DATA ACQUISITION SYSTEM WITH GSM MODEM | |
| 29 | SMS BASED WEATHER REPORTING. | |
| 30 | GSM BASED BORDER SECURITY SYSTEM | |
| 31 | GSM BASED COMPLETE IRRIGATION SOLUTION | |
| 32 | RAILWAY SECURITY MANAGEMENT SYSTEM (BRIDGE VIBRATION DETECTION) BASED ON GSM | |
| 33 | INDUSTRIAL MONITOR THROUGH GSM NETWORKS | |
| 34 | SHORT MESSAGING SYSTEM BASED VOTING SYSTEM USING GSM | |
| 35 | ENHANCING MINE SAFETY WITH WIRELESS SENSOR NETWORKS USING ZIGBEE TECHNOLOGY | |
| 36 | WIRELESS COMMUNICATION FOR FIRE DETECTION SYSTEMS IN COMMERCIAL AREAS INDUSTRIAL AND HOME | |
| 37 | FACILITATE TRAFFIC SIGNAL IDENTIFICATION FOR BLIND PEOPLE | |
| 38 | RFID BASED TRAIN IDENTIFICATION AND RAILWAY CROSSING SYSTEM | |
| 39 | AUTOMATIC ACCIDENT IDENTIFICATION, DETECTION VIA VIBRATION SENSORS USING RF TECHNOLOGY | |
| 40 | RFID BASED FILE TRACING SYSTEM FOR BIG GOVERNMENT ORGANIZATIONS | |
| 41 | RFID BASED ATTENDANCE CARD SYSTEM | |
| 42 | LUGGAGE TRACKING SYSTEM USING RFID | |
| 43 | AUTOMATED AND UNMANNED VEHICLE TOLL COLLECTION / PARKING SYSTEM USING RFID TECHNOLOGY | |
| 44 | RFID BASED HUMAN / VEHICLE DETECTION AND MONITORING SYSTEM | |
| 45 | RFID BASED VEHICLE IDENTIFICATION AND SPEED MEASUREMENT | |
| 46 | PC BASED DOOR ACCESS AND ATTENDANCE LOGGER USING RFID | |
| 47 | ROUTING, GUIDING, OBSTACLE DETECTING AND CONTROLLING OF VEHICLE USING ACTIVE RFID TECHNOLOGY | |
| 48 | RFID BASED EMPLOYEE DATABASE MANAGEMENT USING RTC | |
| 49 | RFID BASED BLIND MAN STICK | |
| 50 | RFID BASED EVENT TRACKING SYSTEM FOR SPORTS | |
| 51 | STUDENT ATTENDANCE SYSTEM USING RFID TECHNOLOGY & VB.NET | |
| 52 | PREPAID ENERGY METER USING RFID | |
| 53 | PREPAID CARD FOR BROWSING CENTER USING RFID. | |
| 54 | PREPAID CARD FOR PETROL BUNK. | |
| 55 | AUTOMATIC CAR PARKING SYSTEM | |
| 56 | DOOR OPENING AND CLOSING SYSTEM WITH SECURITY USING RFID | |
| 57 | VOTER CREDENTIALS AND AUTHENTICATION SYSTEM USING RFID TECHNOLOGY | |
| 58 | THEFT IDENTIFICATION SYSTEM FOR SUPERMARKETS USING RFID | |
| 59 | METRO TRAIN (TICKET ANALYZER) | |
| 60 | REMOTE MONITORING OF CAR ENGINE USING CAN AND ZIGBEE PROTOCOLS | |
| 61 | SOLAR POWER – ZIGBEE BASED WATER PUMP CONTROL FOR FARMERS WITH SECURITY | |
| 62 | ZIGBEE BASED INTELLIGENT RF SECURITY SYSTEM FOR CARS WITH LCD | |
| 63 | ROBOTIC ARM BASED VEHICLE WITH FOUR WHEEL DRIVE FOR SPECIFIC OPERATION WITH VARIABLE SPEED CONTROL, CONTROLLING THE ROBOTIC ARM AND THE VEHICLE THROUGH ZIGBEE. | |
| 64 | KROTO FINDER | |
| 65 | REMOTE-CONTROLLABLE AND ENERGY-SAVING ROOM ARCHITECTURE BASED ON ZIGBEE COMMUNICATION | |
| 66 | ZIGBEE DEVICE ACCESS CONTROL & RELIABLE DATA TRANSMISSION IN ZIGBEE BASED HEALTH MONITORING SYSTEM | |
| 67 | REMOTE POWER ON/OFF CONTROL & CURRENT MEASURNT FOR HOME ELECTRIC OUTLETS BASED ON A LOW POWER EMBEDDED BOARD & ZIGBEE COMMUNICATION | |
| 68 | DEVELOPMENT OF AUTOMATED TOLLING SYSTEM FOR VECHILE. | |
DHS Informatics believes in students' stratification, we first brief the students about the technologies and type of Wireless Communication projects and other domain projects. After complete concept explanation of the IEEE Wireless Communication projects, students are allowed to choose more than one IEEE Wireless Communication projects for functionality details. Even students can pick one project topic from Wireless Communication and another two from other domains like Wireless Communication, image process, information forensic, big data, and Wireless Communication, block chain etc. DHS Informatics is a pioneer institute in Bangalore / Bengaluru; we are supporting project works for other institute all over India. We are the leading final year project centre in Bangalore / Bengaluru and having office in five different main locations Jayanagar, Yelahanka, Vijayanagar, RT Nagar & Indiranagar.
We allow the ECE, CSE, ISE final year students to use the lab and assist them in project development work; even we encourage students to get their own idea to develop their final year projects for their college submission.
DHS Informatics first train students on project related topics then students are entering into practical sessions. We have well equipped lab set-up, experienced faculties those who are working in our client projects and friendly student coordinator to assist the students in their college project works.
We appreciated by students for our Latest IEEE projects & concepts on final year Wireless Communication projects for ECE, CSE, and ISE departments.
Latest IEEE 2020 – 2021 projects on Wireless Communication with real time concepts which are implemented using Java, MATLAB, and NS2 with innovative ideas. Final year students of computer Wireless Communication, computer science, information science, Wireless Communication and communication can contact our corporate office located at Jayanagar, Bangalore for Wireless Communication project details.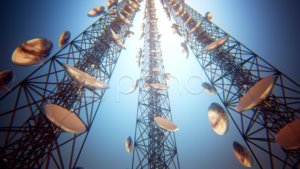 Wireless communications is, by any measure, the fastest growing segment of the communications industry. As such, it has captured the attention of the media and the imagination of the public. Cellular systems have experienced exponential growth over the last decade and there are currently around two billion users worldwide. Indeed, cellular phones have become a critical business tool and part of everyday life in most developed countries, and are rapidly supplanting antiquated wireline systems in many developing countries.
In addition, wireless local area networks currently supplement or replace wired networks in many homes, businesses, and campuses. Many new applications, including wireless sensor networks, automated highways and factories, smart homes and appliances, and remote telemedicine, are emerging from research ideas to concrete systems. The explosive growth of wireless systems coupled with the proliferation of laptop and palmtop computers indicate a bright future for wireless networks, both as stand-alone systems and as part of the larger networking infrastructure. However, many technical challenges remain in designing robust wireless networks that deliver the performance necessary to support emerging applications.
Some of Wireless communication devices
Bluetooth
HC-05 module is an easy to use Bluetooth SPP (Serial Port Protocol) module, designed for transparent wireless serial connection setup.
Serial port Bluetooth module is fully qualified Bluetooth V2.0+EDR (Enhanced Data Rate) 3Mbps Modulation with complete 2.4GHz radio transceiver and baseband.
It uses CSR Bluecore 04-External single chip Bluetooth system with CMOS technology and with AFH(Adaptive Frequency Hopping Feature). It has the footprint as small as 12.7mmx27mm.
Hope it will simplify your overall design/development cycle. Go shopping Serial Port Bluetooth Module (Master/Slave):HC-05 (IM120723009)
Hardware Features
Typical -80dBm sensitivity
Up to +4dBm RF transmit power
Low Power 1.8V Operation ,1.8 to 3.6V I/O
PIO control
UART interface with programmable baud rate
With integrated antenna
With edge connector
Software Features
Default Baud rate: 38400, Data bits:8, Stop bit:1,Parity:No parity, Data control: has. Supported baud rate: 9600,19200,38400,57600,115200,230400,460800
Given a rising pulse in PIO0, device will be disconnected
Status instruction port PIO1: low-disconnected, high-connected
PIO10 and PIO11 can be connected to red and blue led separately. When master and slave are paired, red and blue led blinks 1time/2s in interval, while disconnected only blue led blinks 2times/s
Auto-connect to the last device on power as default.
Permit pairing device to connect as default
Auto-pairing PINCODE:"0000" as default
Auto-reconnect in 30 min when disconnected as a result of beyond the range of connection
Zigbee
ZigBee is a low-cost, low-power, wireless mesh network standard. The low cost allows the technology to be widely deployed in wireless control and monitoring applications. Low powerusage allows longer life with smaller batteries. Mesh networking provides high reliability and more extensive range. ZigBee chip vendors typically sell integrated radios and microcontrollers with between 60 KB and 256 KB flash memory.
ZigBee operates in the industrial, scientific and medical (ISM) radio bands; 868 MHz in Europe, 915 MHz in the USA and Australia,2.5 GHz in India, and 2.4 GHz in most jurisdictions worldwide. Data transmission rates vary from 20 to 900 kilobits/second.
The ZigBee network layer natively supports both star and tree typical networks, and generic mesh networks. Every network must have one coordinator device, tasked with its creation, the control of its parameters and basic maintenance. Within star networks, the coordinator must be the central node. Both trees and meshes allow the use of ZigBee routers to extend communication at the network level.
Uses
ZigBee protocols are intended for embedded applications requiring low data rates and low power consumption. The resulting network will use very small amounts of power — individual devices must have a battery life of at least two years to pass ZigBee certification.
Typical application areas include:
• Home Entertainment and Control — Home automation, smart lighting, advanced temperature control, safety and security, movies and music
• Wireless sensor network — Starting with individual sensors like Telosb/Tmote and Iris from Memsic
• Industrial control
• Embedded sensing
• Medical data collection
• Smoke and intruder warning
• Building automation
RF
The RF module, as the name suggests, operates at Radio Frequency. The corresponding frequency range varies between 30 kHz & 300 GHz. In this RF system, the digital data is represented as variations in the amplitude of carrier wave. This kind of modulation is known as Amplitude Shift Keying (ASK).
Transmission through RF is better than IR (infrared) because of many reasons. Firstly, signals through RF can travel through larger distances making it suitable for long range applications. Also, while IR mostly operates in line-of-sight mode, RF signals can travel even when there is an obstruction between transmitter & receiver. Next, RF transmission is more strong and reliable than IR transmission. RF communication uses a specific frequency unlike IR signals which are affected by other IR emitting sources.
This RF module comprises of an RF Transmitter and an RF Receiver. The transmitter/receiver (Tx/Rx) pair operates at a frequency of 434 MHz. An RF transmitter receives serial data and transmits it wirelessly through RF through its antenna connected at pin4. The transmission occurs at the rate of 1Kbps – 10Kbps.The transmitted data is received by an RF receiver operating at the same frequency as that of the transmitter.
The RF module is often used alongwith a pair of encoder/decoder. The encoder is used for encoding parallel data for transmission feed while reception is decoded by a decoder. HT12E-HT12D, HT640-HT648, etc. are some commonly used encoder/decoder pair ICs.
RF based Wireless Remote Control
The circuit of this project utilises the RF module (Tx/Rx) for making a wireless remote, which could be used to drive an output from a distant place. RF module, as the name suggests, uses radio frequency to send signals. These signals are transmitted at a particular frequency and a baud rate. A receiver can receive these signals only if it is configured for that frequency.
A four channel encoder/decoder pair has also been used in this system. The input signals, at the transmitter side, are taken through four switches while the outputs are monitored on a set of four LEDs corresponding to each input switch. The circuit can be used for designing Remote Appliance Control system. The outputs from the receiver can drive corresponding relays connected to any household appliance.
RF simulator
Wireless remote controlled toy cars work on the concept explained in this project. Motor control through RF communication is a very interesting application and is widely used in robotics, electronics toys, automation systems etc. This topic covers the way DC motors can be driven by using the controls from a distant place.
The controls are transferred from one end to another by employing an RF module. The remote control application of RF has been extended to operate a motor driver which in turn controls the direction of motors