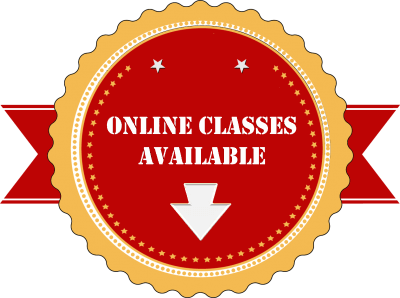 For Outstation Students, we are having online project classes both technical and coding using net-meeting software
For details, Call: 9886692401/9845166723
DHS Informatics providing latest 2021 – 2022 IEEE projects on Bio Medical projects for the final year engineering students. DHS Informatics trains all students in Bio Medical techniques to develop their project with good idea what they need to submit in college to get good marks. DHS Informatics offers placement training in Bio Medical at Bangalore and the program name is OJT – On Job Training, job seekers as well as final year college students can join in this placement training program and job opportunities in their dream IT companies. We are providing IEEE projects for B.E / B.TECH, M.TECH, MCA, BCA, DIPLOMA students from more than two decades.
IEEE BIO MEDICAL PROJECTS (2021 – 2022)
| S.NO | BIO MEDICAL/MEDICAL ELECTRONICS BASED PROJECTS | SYNOPSIS |
| --- | --- | --- |
| 1 | FINGER PRINT PREDICTION ENABLED PASSPORT AUTHENTICATION SYSTEM | |
| 2 | INVOLUNTARY,BIOMETRIC DOOR ACCESS CONTROL AND ATTENDANCE MAINTENANCE SYSTEM | |
| 3 | HIGH PROTECTION SECURITY SYSTEM WITH BIOMETRIC AND VIDEO TRANSMISSION | |
| 4 | BIO METRIC RECOGNITION SYSTEM BASED DIGITAL VOTING MACHINE | |
| 5 | ELECTRONIC LIBRARY MANAGEMENT SYSTEM USING FINGER PRINT SENSOR | |
| 6 | PATIENT MEDICAL INFORMATION SYSTEM USING FINGER PRINT | |
| 7 | FINGER PRINT PREDICTION ENABLED PASSPORT AUTHENTICATION SYSTEM | |
| 8 | INVOLUNTARY,BIOMETRIC DOOR ACCESS CONTROL AND ATTENDANCE MAINTENANCE SYSTEM | |
| 9 | IVRS BASED AUTOMATIC TELLER MACHINE TRANSACTION SYSTEM WITH THE HELP OF RFID TECHNOLOGY FOR BLIND PEOPLE WITH BIOMETRIC AUTHENTICATION | |
| 10 | HIGH PROTECTION ATM SYSTEM WITH FINGER PRINT IDENTIFICATION TECHNOLOGY WITH IMAGE RECORD AND GSM | |
| 11 | MEMS BASED PC COMMANDS USING HAND SIGNALS | |
| 12 | REALTIME IMPLWMWNTATION OF BIOPAD FINGER PRINT ATTENDANCE MONITOR. | |
DHS Informatics believes in students' stratification, we first brief the students about the technologies and type of Bio Medical projects and other domain projects. After complete concept explanation of the IEEE Bio Medical projects, students are allowed to choose more than one IEEE Bio Medical projects for functionality details. Even students can pick one project topic from Bio Medical and another two from other domains like Bio Medical, image process, information forensic, big data, and Bio Medical, block chain etc. DHS Informatics is a pioneer institute in Bangalore / Bengaluru; we are supporting project works for other institute all over India. We are the leading final year project centre in Bangalore / Bengaluru and having office in five different main locations Jayanagar, Yelahanka, Vijayanagar, RT Nagar & Indiranagar.
We allow the ECE, CSE, ISE final year students to use the lab and assist them in project development work; even we encourage students to get their own idea to develop their final year projects for their college submission.
DHS Informatics first train students on project related topics then students are entering into practical sessions. We have well equipped lab set-up, experienced faculties those who are working in our client projects and friendly student coordinator to assist the students in their college project works.
We appreciated by students for our Latest IEEE projects & concepts on final year Bio Medical projects for ECE, CSE, and ISE departments.
Latest IEEE 2020 – 2021 projects on Bio Medical with real time concepts which are implemented using Java, MATLAB, and NS2 with innovative ideas. Final year students of computer Bio Medical, computer science, information science, electronics and communication can contact our corporate office located at Jayanagar, Bangalore for Bio Medical project details.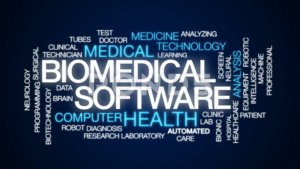 Biomedical engineering (BME) is the application of engineering principles and design concepts to medicine and biology for healthcare purposes (e.g. diagnostic or therapeutic).
This field seeks to close the gap between engineering and medicine, combining the design and problem solving skills of engineering with medical and biological sciences to advance health care treatment, including diagnosis, monitoring, and therapy.
Biomedical engineering has only recently emerged as its own study, compared to many other engineering fields. Such an evolution is common as a new field transitions from being an interdisciplinary specialization among already-established fields, to being considered a field in itself. Much of the work in biomedical engineering consists of research and development, spanning a broad array of subfields (see below).
Prominent biomedical engineering applications include the development of biocompatible prostheses, various diagnostic and therapeutic medical devices ranging from clinical equipment to micro-implants, common imaging equipment such as MRIs and EEGs, regenerative tissue growth, pharmaceutical drugs and therapeutic biologicals.
This category consists of Bio medical electronics 2018-19 project list with abstract/ABSTRACT.Here we provide latest collection of topics developed using latest Bio medical electronics concepts.Latest Bio medical topics,Latest Bio medical concept for diplomo,Engineering students,Bio medical project centers in Bangalore with high quality training and development.Here is a list of project ideas for Bio medical electronics concepts.
Students belonging to third year mini projects or final year projects can use these projects as mini-projects as well as mega-projects. If you have questions regarding these projects feel free to contct us. You may also ask for abstract of a project idea that you have or want to work on.The own projects idea for diploma and Engineering students can also be done here
Medical Electronics engineers also design devices used in various medical procedures, imaging systems such as magnetic resonance imaging (MRI), and devices for automating insulin injections or controlling body functions. Some specialties within medical electronics engineering include biomaterials, biomechanics, medical imaging, rehabilitation engineering, and orthopedic engineering.
Medical Electronics Engineering Technology appeals to students desiring to be technical, and, at the same time, devote their careers to saving lives by helping doctors, nurses and hospital patients. Graduates become medical electronics engineers and maintain, repair, and calibrate the electronic medical instruments used in healthcare. To advance in these careers, it is also important to develop skills in communicating problems, ideas and solutions to otheremployees.