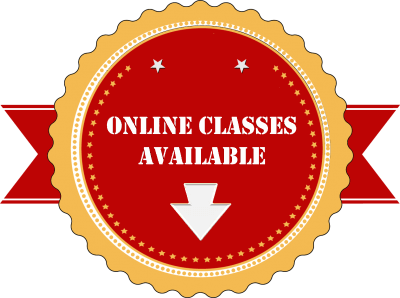 For Outstation Students, we are having online project classes both technical and coding using net-meeting software
For details, Call: 9886692401/9845166723
DHS Informatics providing latest 2019-2020 IEEE projects on Automobile for the final year engineering students. DHS Informatics trains all students to develop their project with good idea what they need to submit in college to get good marks. DHS Informatics offers placement training in Bangalore and the program name is OJT – On Job Training, job seekers as well as final year college students can join in this placement training program and job opportunities in their dream IT companies. We are providing IEEE projects for B.E / B.TECH, M.TECH, MCA, BCA, DIPLOMA students from more than two decades.
IEEE AUTOMOBILE PROJECTS (2019-2020)
| S.NO | AUTOMOBILE BASED PROJECTS | SYNOPSIS |
| --- | --- | --- |
| 1 | FABRICATION OF INTELLIGENT REVERSE BREAKING SYSTEM | |
| 2 | FABRICATION OF AIR BREAK SYSTEM USING EXHAUST GAS | |
| 3 | FABRICATION OF ALL TERRIAN VEHICLES | |
| 4 | FABRICATION OF COMPRESSED AIR VEHICLE | |
| 5 | FABRICATION OF REGENERATIVE BREAKING SYSTEM -ELECTRIC | |
| 6 | FABRICATION OF ROTARY PARKING SYSTEM | |
| 7 | FABRICATION OF SCREW JACK | |
| 8 | FABRICATION OF VEHICLE SAFETY USING POWER WINDOW MECHANISM | |
| 9 | FABRICATION OF AUTOMATIC RAIN OPERATED WIPER HOVER CRAFT MODULE | |
| 10 | FABRICATION OF QUADCOPTER | |
| 11 | FABRICATION OF FLYWEEL BASED REGENERATIVE BREAKING SYSTEM | |
| 12 | FABRICATION OF AUTOMATED METRO TRAIN | |
| 13 | FABRICATION OF UNMANNED FIGHTER FOR ARMY OPERATIONS | |
| 14 | FABRICATION OF REMOTE CONTROLLED WHEEL CHAIR CUM BED FOR PHYSICALLY HANDICAPPED | |
| 15 | FABRICATION OF AUTOMATIC MATERIAL HANDLING ROBOT | |
| 16 | FABRICATION OF AUTOMATIC MATERIAL HANDLING ROBOT | |
| 17 | FABRICATION OF VOICE CONTROLLED WHEEL CHAIR | |
| 18 | FABRICATION OF MOTORIZED SCREW JACK | |
| 19 | FABRICATION OF EFFICIENT CAR PARKING FOR FOUR WHEEL | |
| 20 | FABRICATION OF RAILWAY GATE CONTROLLER | |
| 21 | FABRICATION OF MOTORIZED HYDRAULIC JACK | |
| 22 | FABRICATION OF CAR THEFT AND ACCIDENT PREVENTER | |
| 23 | FABRICATION OF ELCTROMAGNETIC BREAK | |
| 24 | FABRICATION OF HYBRID VEHICLE | |
DHS Informatics believes in students' stratification, we first brief the students about the technologies and type of Automobile projects and other domain projects. After complete concept explanation of the IEEE Automobile projects, students are allowed to choose more than one IEEE Automobile projects for functionality details. Even students can pick one project topic from Automobile and another two from other domains like Automobile, image process, information forensic, big data, and Automobile, block chain etc. DHS Informatics is a pioneer institute in Bangalore / Bengaluru; we are supporting project works for other institute all over India. We are the leading final year project centre in Bangalore / Bengaluru and having office in five different main locations Jayanagar, Yelahanka, Vijayanagar, RT Nagar & Indiranagar.
We allow the ECE, CSE, ISE final year students to use the lab and assist them in project development work; even we encourage students to get their own idea to develop their final year projects for their college submission.
DHS Informatics first train students on project related topics then students are entering into practical sessions. We have well equipped lab set-up, experienced faculties those who are working in our client projects and friendly student coordinator to assist the students in their college project works.
We appreciated by students for our Latest IEEE projects & concepts on final year Automobile projects for ECE, CSE, and ISE departments.
Latest IEEE 2018-2019 projects on Automobile with real time concepts which are implemented using Java, MATLAB, and NS2 with innovative ideas. Final year students of computer Automobile, computer science, information science, electronics and communication can contact our corporate office located at Jayanagar, Bangalore for Automobile project details.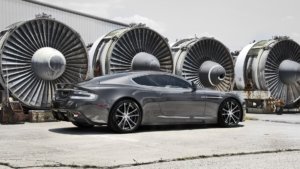 Automobile –The term auto-means self, mobile- means transferable together – self transferable may be be passenger vehicle or goods transporter.
Most definitions of the term specify that automobiles mean self-powered transporting machines, it may be passenger transporting, goods transporting or may be industrial purposes, typically have four wheels and be constructed principally for the transport of people and goods
Automobile Industry: An Overview- Scope and Growth
The Indian automobile industry is one of the fastest growing industries under the ambit of Indian economy. According to Society of Indian Automobile Manufacturer (SIAM(2015), India is the seventh largest producer in the world with an average annual production of 17.5 million vehicles. The country is also the fourth largest automotive market by volume.
Automobile sector contributes seven per cent of the country's GDP by volume. The industry is growing and evolving at a brisk pace. As per industry estimates, the sector is expected to sell 6 million plus vehicles by 2020. According to the latest reports by SIAM, April-March 2015, overall automobile exports grew by 14.89 percent over the same period last year. Thus, India is a potential emerging automobile market and jobs in the automobile industry are also increasing significantly.
The government is also coming up with automotive mission plan-2 which aims making India a global leader in two and four wheeler segment by 2020. Also the "Make in India" campaign brings a high level of confidence among the domestic as well as global investors in this vibrant sector also.
Thus, there is plethora of opportunities for the new generation of automobile engineers. The industry needs enthusiast engineers, who have fresh, distinct and innovative ideas for the production of more and more such sophisticated machines.
Fast facts about Indian Automobile Industry:
7thlargest automobile producer in the world
Production of 17.5 million vehicles annually
4th largest automotive market by volume
New automotive mission plan-2(2016-26)
'Make in India campaign' – focusing on building India a 'manufacturing hub'
What is Automobile Engineering?
Automobile Engineering is the sub branch of Mechanical Engineering, also known as automotive engineering or vehicle engineering. The automobile industry includes automobiles and auto components sectors.
The Automobile engineering course caters to the creation and maintenance of automobiles, right from designing the vehicles to manufacturing components, assembling them, testing them for safety, repairing and maintaining. It also enables the engineers to explore new areas, create new avenues in the fields of R&D and develop their talent in new technologies.
Types of Automobiles
Alternative fuel vehicle
Armored car
Battery vehicle (electric car)
Solar vehicle