Click on the image to Browse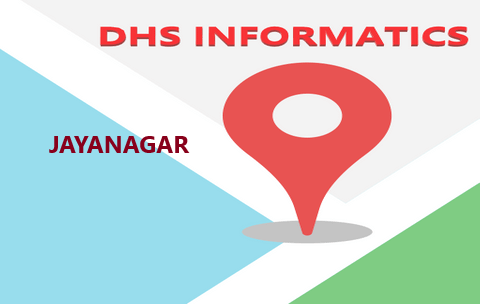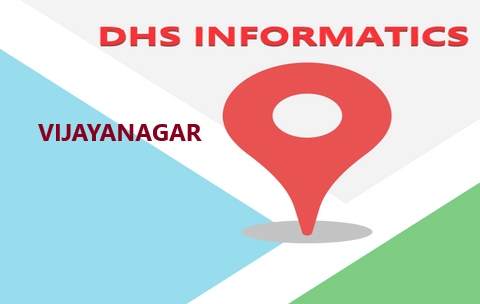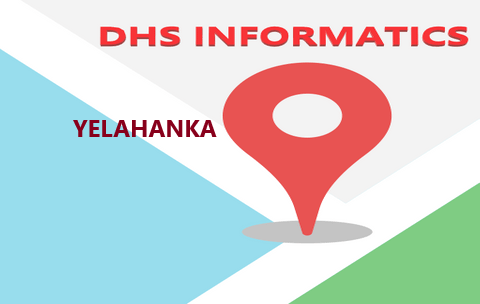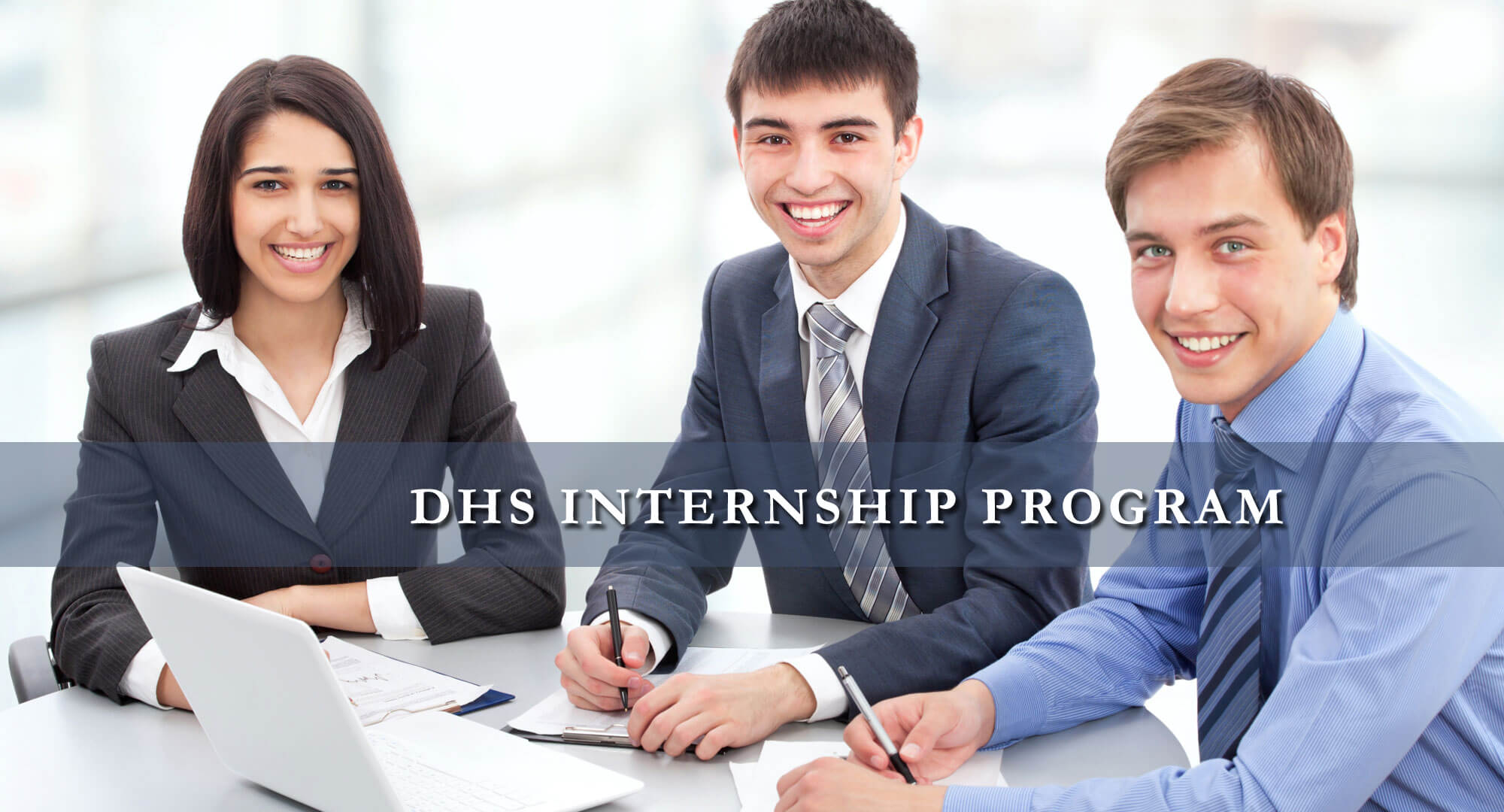 Internship in Bangalore | 2018 -2019 Internship Bangalore | Internship Bangalore
2018 -2019 Internship Bangalore DHS Informatics offers quality B.E / M.Tech internship program in Bangalore for VTU students and other university students.2018 -2019 Internship in Bangalore DHS Informatics is a pioneer organization in research and training domain. CSE internship in Bangalore.
 CSE internship in Bangalore,We understand the need of quality training for students. Hence, we are bringing Internship in Bangalore.All programs are designed after an advance industrial research in respective domain. Programs are meant to boost your practical exposure, knowledge and career. All programs contain a course content including very basics of respective domain along with advance and industrial concepts.
In this semester break for college students DHS Informatics is organizing student Internship training program for a period of 4 Weeks.
All students Internship Programs are focused to boost your career and Knowledge.
Student Internship will give you an insight of how things work and how to design something on your Own.
College Internship programs are designed to increase student's practical knowledge which is needed to work in Company after Placement.
Ratio of TRAINER TO STUDENT is 1:20.
You don't need to have any pre-requisite knowledge; we will train you from SCRATCH.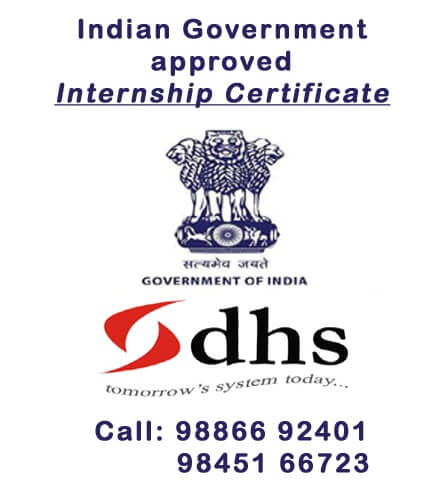 Now DHS informatics will be providing Indian Government Approved Internships
Approved Internship Training Certificate in following streams
Python with Machine Learning

Android Mobile Application Development

IOT – Robotics

Web Application with Advanced Java

Bigdata with Spark & Hadoop

Raspberry Pi Programming

Web Design with Angular JS
KEY FEATURES: Internship in Bangalore | 2018 -2019 Internship Bangalore | Internship Bangalore
It is a College Internship Training Program.
You will get an Industrial certificate of internship.
Course completion Certificate from DHS Informatics
This training itself covers 'N' number of Industrial projects knowledge.
Free technical support for major project.
Our institution is the correct place to understand the basic to advance concept very clearly and we also give awareness about the future scope and IT technologies.
STREAMS: VTU Internship In Bangalore
DHS offers internship training program in following streams
IOT-Robotics
In IOT internship program students will be guided to build a Robotic Car which can be controlled by an Android Mobile through Internet. IOT internship cum training will be suitable for the students those who are from ECE / EEE.
Android Mobile App Development
This program covers Android Studio Concepts, where students will learn how to build Android Mobile Applications. Android internship cum training will be suitable for the students those who are from CSE / ISE.
Python Programming
Studentsinternship will cover the basics of Python Programming language, it is suitable for all the students.
Web Programming (J2EE)
J2EE internship will cover Web Programming through J2EE, the course covers Servlet, JSP, JDBC concepts. Participants must have basic Programming knowledge.
ABOUT 
Internship in Bangalore | 2018 -2019 Internship Bangalore | Internship Bangalore
We will train you in the coding platform
We will explain the basic to advanced concept clearly
Four Weeks Internship in Bangalore
WHO CAN APPLY
Send your details to training@dhsinformatics.com or call  +91 98451 66723 / 98866 92401.
IOT-Internship Course View Click Here to download Course details
Android Mobile App Development Course View Click Here to download Course details
Web Programming (J2EE) Course View Click Here to download Course details
Python Programming Course View Click Here to download Course details
To register


Testimony
Feedback – VTU Internship in Bangalore 
Sincere thanks to DHS Informatics and all the members of esteemed organization for providing the brilliant opportunity to our B.Tech students to undergo the Professional Practice Programme in your esteemed organization successfully. We have received wholehearted support from all of you. The students are extremely happy.
 – Atanu Dutta, Senior Manager, Presidency University, Bangalore
The Class was good and interesting, Trainer cleared every doubts. It was an interactive class, Thank you.
 – Divya Merin Alex
It was an amazing experience. Learnt about new things in simple manner.
– Ricky
It was a good experience for me for attending these classes.
– Joyal Joy
Class is very good and teaching is awesome.
– Akil Roy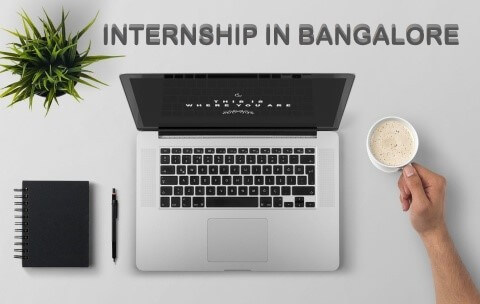 Summary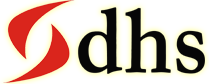 Service Type
Provider Name
DHS Informatics
,
Bangalore
,
Jayanagar
,
South India
-
560011
,
Telephone No.9886692401
Area
CSE, ECE, ISE, Mechanical Engineering
Description
DHS is guiding PHD, M.Tech, BE, MCA, BCA, Diploma students in their academic projects and supported the students in various innovations. For final year students DHS Informatics provide project training in domain knowledge and technical knowledge and guided them in their final year & mini projects.